'Mallrats' creator stops by EP Center mall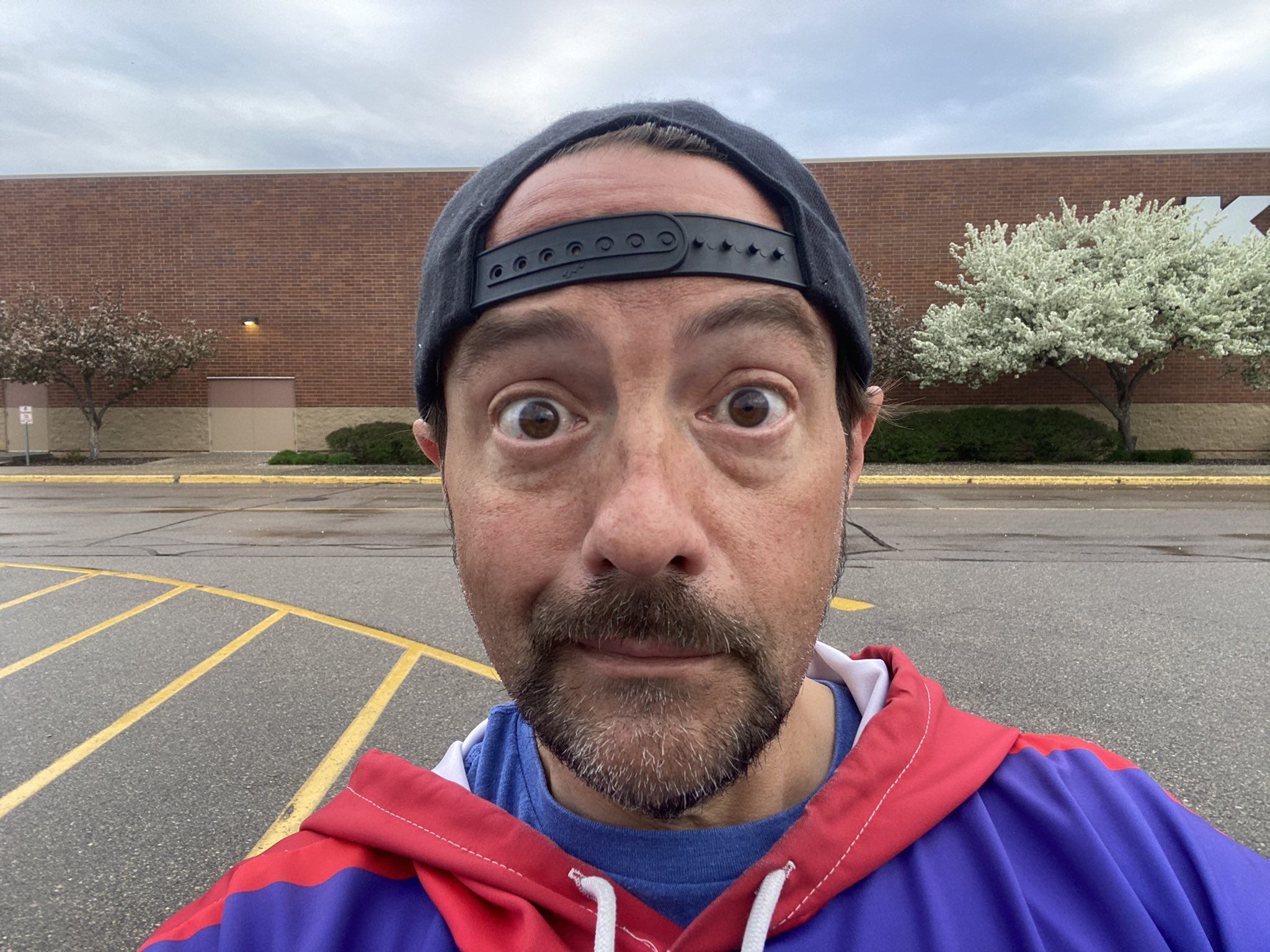 On Friday morning, "Mallrats" writer-director Kevin Smith visited his former stomping grounds in Eden Prairie.
Smith posted two photos on his Twitter account of him standing in front of the exterior wall of the Kohl's building and the loading dock near the Eden Prairie Center mall. Both were used during a chase scene in the 1995 film he shot there.
"I'm in Minnesota talking to VeeCon today, so I went down to Eden Prairie Center to revisit the crime scenes: the loading dock where Silent Bob had all those wonderful toys and the wall where Jay and Silent Bob rode the LaFours team!" Smith wrote on Twitter. "We filmed MALLRATS here a while ago 27 years old, kids!"
Smith said Friday he stops at the mall every time he comes to town.
Advertising
"Only these two exteriors have looked alike for 27 years (at the mall)," he said. "Bittersweet."
In an EPLN article earlier this week, Smith said Eden Prairie Center was a doorway to his future when it served as the setting for "Mallrats."
For a "simple" $10,000 location fee, Smith said he had his own mall to play with at age 24. It was his first studio film. It had a budget of $5 million, a cast and crew of 50-60 people.
VeeCon, taking place May 19-22 at US Bank Stadium, bills itself as "a first-of-its-kind web3 conference built around NFTs (non-fungible tokens), pop culture, entrepreneurship, marketing and technology." 'innovation.
Smith is one of many personalities who spoke at the conference. Others include Deepak Chopra, Snoop Dogg and Logan Paul.
Subscribe to EPLN for FREE!