Initial investigation: Semi-truck crossed the center line, causing a double fatal accident near Union Grove | Crime and courts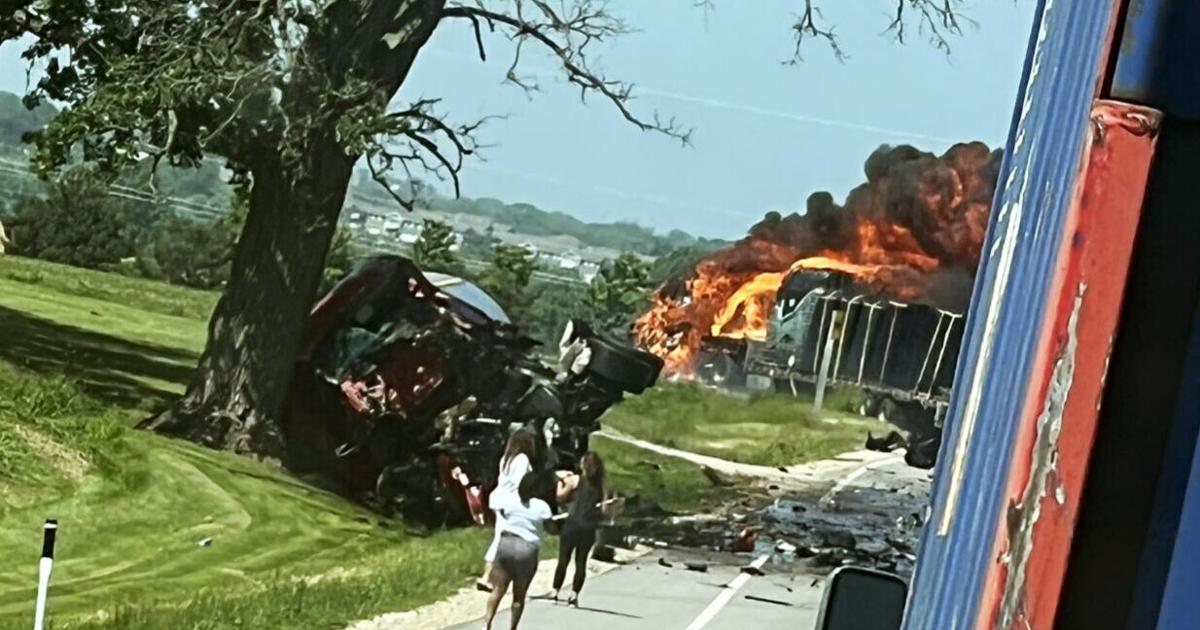 YORKVILLE – The semi-truck with a flatbed trailer carrying plastic drainage tiles crossed the center line and crashed head-on into a tanker carrying cornstarch, killing both drivers on Hwy 11 east of Union Grove and west of Hwy. Tuesday morning, according to the initial investigation.
According to the Racine County Sheriff's Office, in conjunction with the Wisconsin State Patrol's Accident Reconstruction Unit, "Initial results of the investigation appear to indicate that a semi-tractor towing a trailer at plateau was traveling west on Highway 11/Durand Avenue when it crossed the center line and collided head-on with a semi-tractor pulling a dry bulk carrier.The westbound semi-tractor was completely engulfed by the flames.The eastbound semi-tractor came to rest on its side.
No other injuries apart from the deaths of the two drivers were reported.
PHOTOS AND VIDEOS: Fiery semi crashes west of Interstate 94 on Durand Avenue