City leaders cut the ribbon at the Westgate Community Center – City of Albuquerque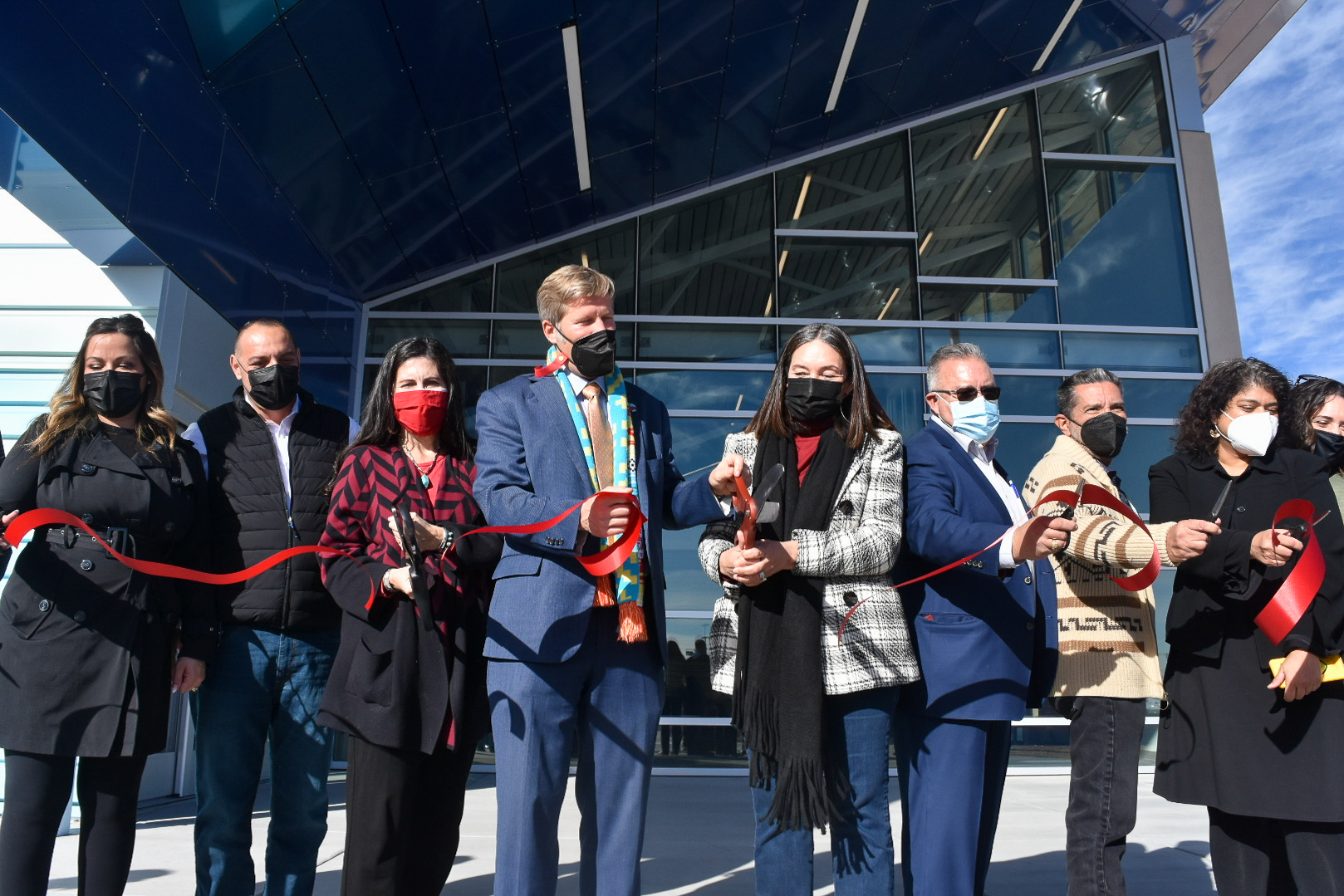 January 11, 2022
Today, Mayor Tim Keller, Councilwoman Klarissa Peña, joined Councilwoman Louie Sanchez, State Senator Linda Lopez, Bernalillo County Commissioner Steven Michael Quezada, and the Department of Family and Community Services, to officially cut the ribbon and open the new Westgate Community Center at 10001 De Vargas Road SW near the corner of 98and and De Vargas SW.
"This is just the first phase of a vital project that brings needed resources to people of all ages in this neighborhood," said Mayor Tim Keller. "Everyone in our city should have access to spaces and tools that help them be healthy, successful and supported. We look forward to the immediate impact this center will have and to continuing work on phase two.
The Westgate Community Center is a new 15,750 square foot community center that includes 2 activity rooms, a fitness room, game room, computer lab, community lobby, and reception and entertainment area. administration. The 13-acre site also received new parking, landscaping, a playground, a shaded plaza and stormwater retention ponds.
"Today is exciting for the Southwest community as their new community center is now open and serving them," Councilor Peña said. "We will continue to work on the next phases of this project, which will bring park space, a gym and early start services to this facility, but today is a big celebration of the community's work to get it built. this center."
You can see a virtual tour of the Westgate Community Center here:
Future phases will include multi-purpose playing fields, additional meeting rooms, 2 pre-screened classrooms, a gymnasium with a regulation size hardwood basketball court and bleachers. When all phases are complete, the Westgate Community Center will be approximately 34,000 square feet.
The look and feel of the new community center came directly from the community and was fully supported after several community meetings. The building's exterior design evokes the mesa above the Rio Grande Valley in the multicolored horizontal metal panels and incorporation of basalt accents alluding to nearby volcanoes. A large entrance canopy shades and protects the entrance to the building while serving as a prominent visual icon.
Today's inauguration ceremony was streamed live on Facebook and can be viewed at: https://www.facebook.com/OneABQMedia/.
The project cost $9.7 million and was financed by GO Bond Funding and State Capital Outlay. Planning for this project began in 2009. Lee Gamelsky Architects PC designed the project and Bradbury-Stamm was the construction company.