Celtic culture takes center stage at St. Paddy's Celebration |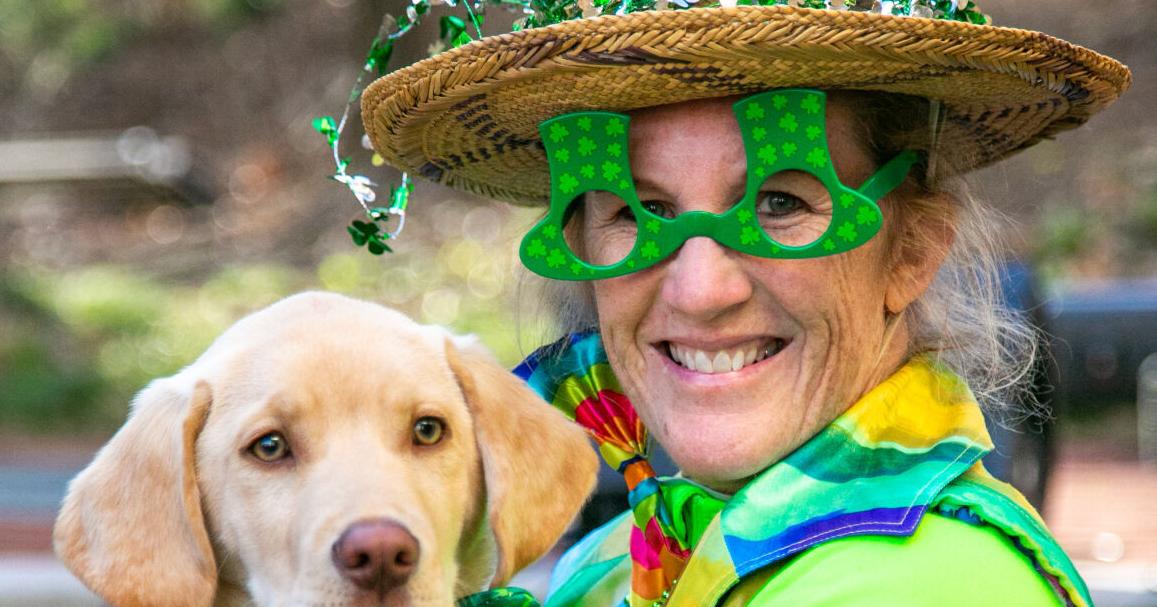 Submitted by Nora Davis
JONESBOROUGH – A celebration of Celtic culture is coming to Tennessee's oldest city. Experience everything from the Highland Games and a fun run to live Irish music and green beer at the fifth annual St. Paddy's Celebration in Jonesborough on Saturday March 19.
Get into the spirit of St. Paddy with Sigean, East Tennessee's premier Irish traditional band, as they take the stage during Shamrockin' on the Plaza outside the International Storytelling Center from 5-7 p.m. . The seven-member band create a foot-stomping mix of traditional dance tunes and soulful ballads through acoustic instruments. Sigean has performed at the Knoxville Irish Festival, Bristol Rhythm and Roots Reunion Festival, Big Stone Celtic Festival and many more.
During Shamrockin' on the Plaza, enjoy a beer garden provided by Main Street Cafe and Catering, with beer from Depot Street Brewing and Tennessee Hills Brewstillery. The Main Street Café and Catering will also offer a menu of Irish dishes consisting of bangers and mash with onion sauce and beef stew. Food and drinks will be available from 4 p.m.
The Appalachian Highlands Celts will be at Storytelling Park from 10 a.m. to 5 p.m. to present the Highland Games in Jonesborough. Enjoy demonstrations by group members and attendees can try their hand at becoming a Highland Games athlete. Celts from the Appalachian Highlands will guide participants through the safety of playing in the games and demonstrate step-by-step techniques. Visitors can try their hand at stone throwing, barbell, archery and spear throwing.
The Paddy's Dash: Brew Fun Run starts at 4 p.m. The race will start at the Storytelling Center and travel to Depot Street Brewing for a free small beer or root beer, then return to the Storytelling Center for food, libations and live Irish. the music. The Fun Run is for all ages and there is no entry fee. Participants are encouraged to walk, jog or run. After the race, participants are encouraged to stay for Shamrockin' on the Plaza.
Visitors can also step back in time with the Heritage Alliance by taking a city tour at 1 p.m. Tickets for the tour are $5 and can be purchased at the Chester Inn Museum, located at 116 West Main St. The museum will be open from 11 a.m. to 6 a.m. pm
All attendees are encouraged to arrive dressed in kilts, pixie outfits or all dressed in green. Shamrockin' on the Plaza is sponsored by Main Street Café and Catering and Jonesborough Area Merchants Association (JAMSA). To learn more, visit Jonesborough.com/St.Paddy or call 423-753-1010.